Wondering what Teachers' Day gifts to get to show your appreciation to the special educator in your child's life or you want to gift a friend or family member who is a teacher on Teachers' Day? We totally understand how difficult it can be to find the perfect Teachers' Day or Teacher Appreciation gift.
Well worry not because this article will show you what are the best gifts from Teachergive to show the teacher how much you appreciate him or her.
Throw Kindness Around Like Confetti T-Shirt
Comfortable, soft and casual, this T-shirt features the words "Throw Kindness Around Like A Confetti" and when worn to classes, this tee is a great way to encourage kindness in school. Made with 100% cotton, the teacher t shirts are available in white, black, navy, light blue and light grey. It comes in sizes S to 5XL.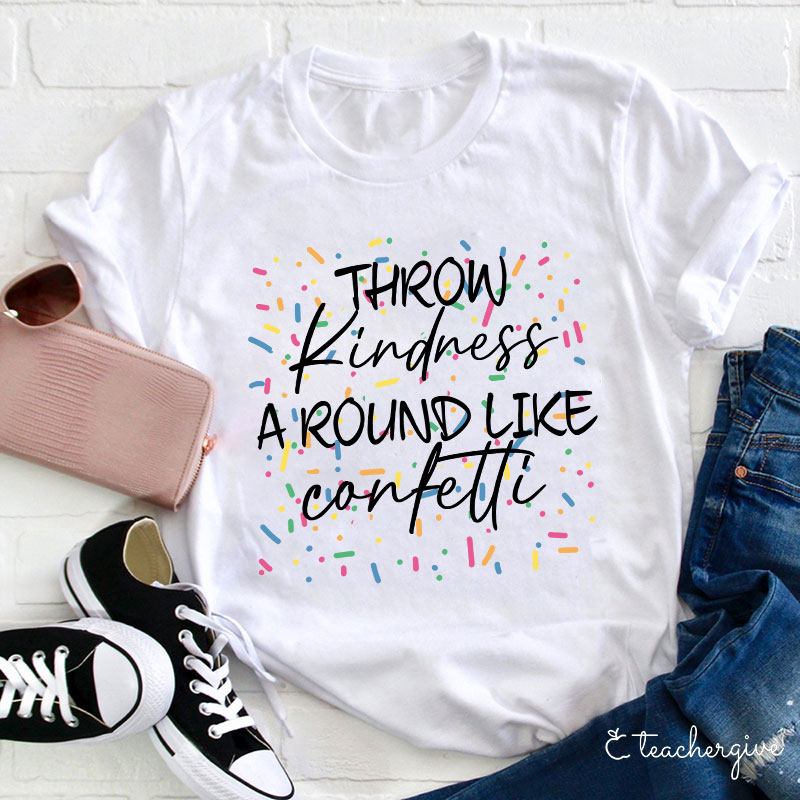 Inclusion Matters Teacher Long Sleeve T-Shirt
Alongside Inclusion Matters wordings, this long sleeve T-shirt also features words like Empathy, Bravery, Respect, Potential, Compassion, Educate, Ability, and Kindness. These words are all about the things we should strive for in our life. Wearing teacher tops like this in school is a reminder to all to make a difference to those around you.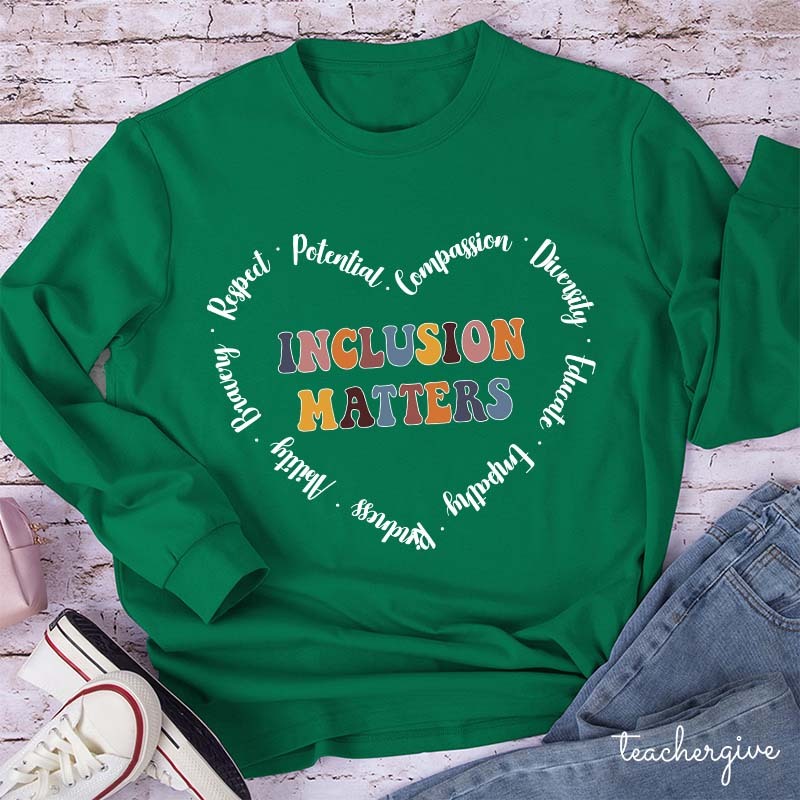 Personalized Teacher Name Apple Teacher Tote Bag
Getting a personalized Teachers' Day gift is always memorable because it is a chance to show your gratitude and care for your child's teacher. As a matter of fact, many teachers have said that personalized gifts like teacher tote bags were some of their favorite presents received on Teachers' Day or at the end of term.
A personalized gift such as this teacher bag is great for carrying books, stationery, iPad and more. It comes in colors like green, blue purple, navy and orange while the glittering words can be in pink, black, rose gold and gold.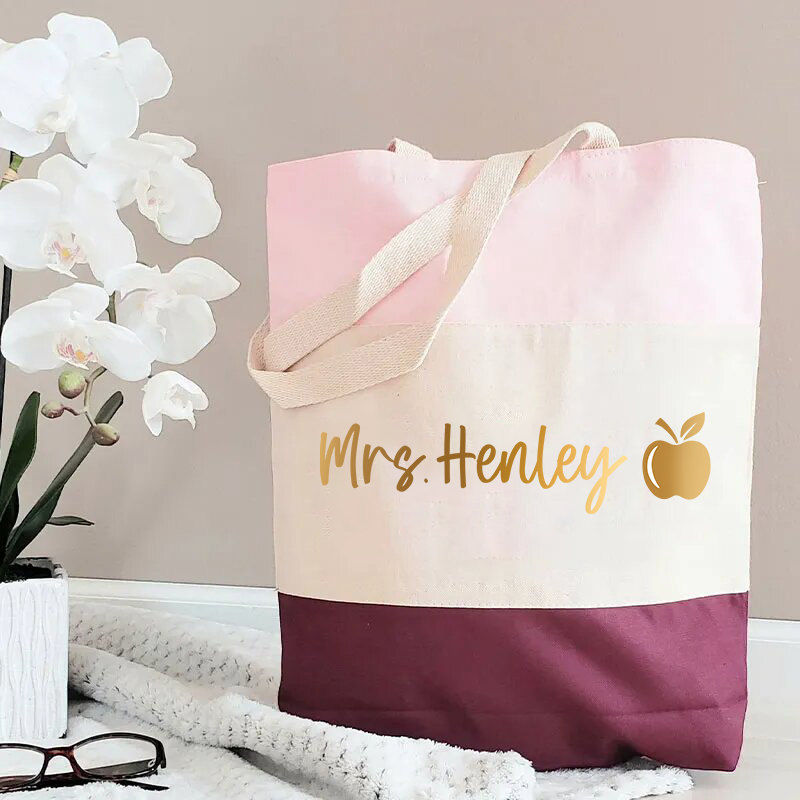 Personalized Teacher Desk Organizer
Teachers' desks are often stacked with papers, stationery and supplies. Good organizational tools like this personalized teacher desk organizer can help reduce the clutter. It can store all the desk essentials to keep the desk tidy and clean.