So you have chosen your bridal squad who will be standing next to you on your big day and now it is time to decide what they will be wearing. If your wedding is going to be held in autumn or winter, velvet bridesmaid dresses are a great choice. Velvet is one of the warmest fabrics around and not only does it look chic on your wedding party, it will keep them warm and comfortable at the same time. Velvet bridesmaid dresses flatter all body shapes and and sizes because the texture of this fabric is sleek, light, and soft, and does not cling to the body.
A little touch of velvet is perfect for weddings as it adds texture and variety to any wedding look.  A velvet bridesmaid dress is soft to touch and beautiful to look at. Best of all, your bridesmaids will look beautiful in photographs. Not only are these luxe dresses more unique compared to other fabrics like silk, tulle and chiffon, your bridal squad can certainly be able to wear them again.
Are you into the velvet bridesmaid dresses trend or do you just love this fabric and want to see your squad in it? No matter the reason, here are some gorgeous velvet bridesmaid dresses from Yelure that you can check out. Yelure's collection of velvet bridal party dresses are high quality, on-trend, come in a range of gorgeous hues and available from size 0 to Size 30.
Sleeveless Plunging V Neck Velvet Bridesmaid Dresses
If you want a classic and ultra-flattering bridal  party lineup, check out this sleeveless number. This velvet dress design features a graceful deep V-neck with wrap bodice, a waist tie and a soft A-line silhouette embellished with pleating. The sexy thigh high slit completes the look.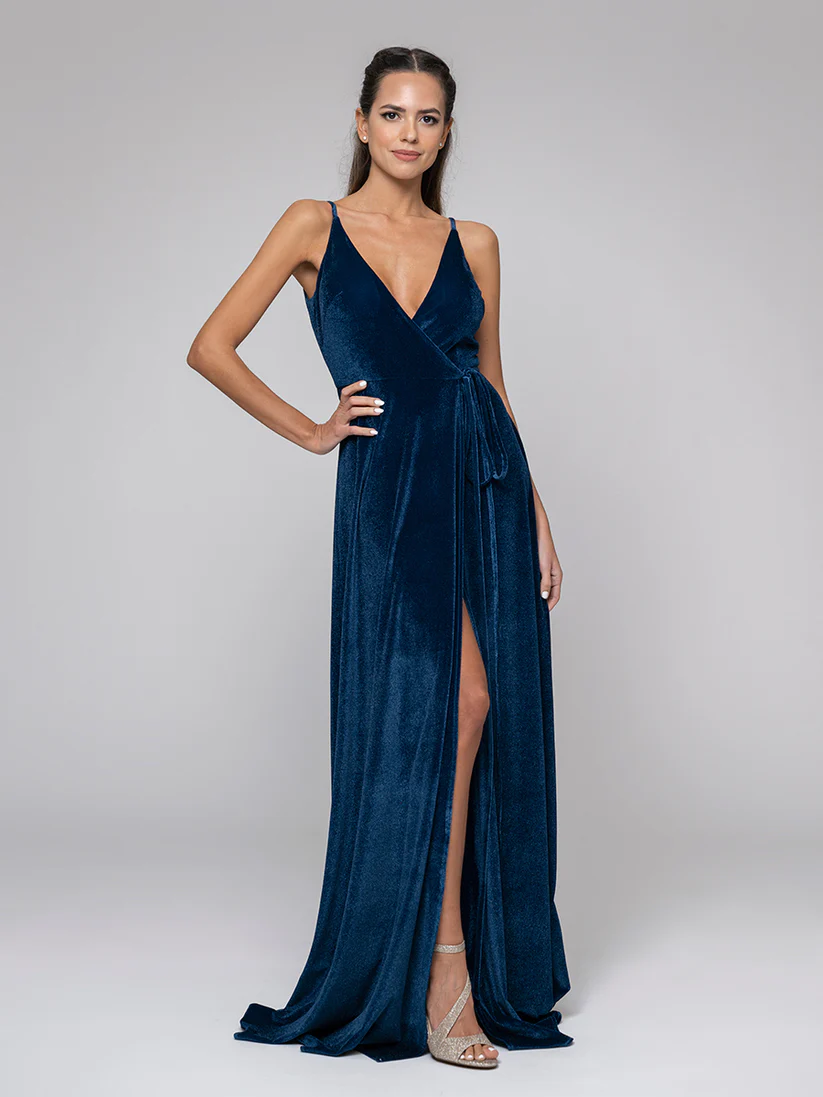 Sleeveless V-Neck Velvet Bridesmaid Dresses With Side Slit
Here is a show-stopping fit and flare bridesmaid dress with a deep V-neckline held by wide shoulder straps that lead to a V back detail. The beautiful sheath silhouette skirt contours the body's natural curves and the sexy side slit allows your squad to show off their legs. Your bridesmaids will definitely put this bridal party dress to use even after your big day.
Cowl Neck Velvet Bridesmaid Dresses
This timeless design features a cowl neckline with dainty but supportive spaghetti strap. It has a fitted bodice and the look is complete with a sheath skirt that flows down to subtly touching the floor. This velvet bridesmaid dress is a combination of sophisticated and fun, and will surely please every bridesmaid.
This graceful dress is an excellent modest look as it offers more coverage with its wide V-neckline and angel sleeves! This velvet dress comes with built-in bra cups and a front twist detail that adds sophistication to a timeless silhouette.
Flutter Sleeve Velvet Wrap Maxi Dress
Ready to feel glamourous? The flutter sleeves, faux wrap bodice, fitted waist, plunging V-neck and and skirt slit make this elegant velvet bridesmaid dress a modern favorite. Your bride tribe will look sexy and elegant wearing it.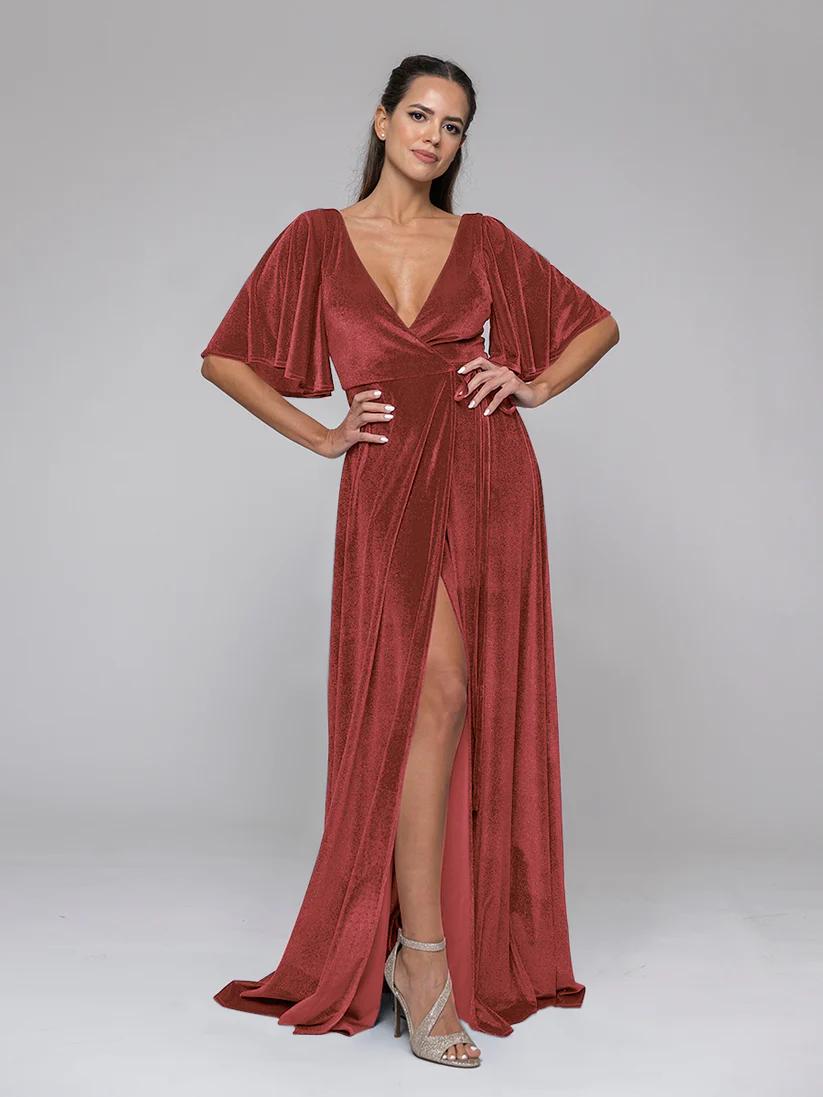 Yelure.com offers a offer stellar styles in these autumnal hues. Choosing velvet bridesmaid dresses from Yelure is a smart choice for a romantic and luxe look that won't break the bank.