Wearing matching family outfits is a unique way to bond, celebrate togetherness, and create cherished memories. Besides looking stylish, wearing coordinated ensembles also represent a strong connection between family members. From casual outings to special celebrations, matching outfits add a touch of unity that is endearing, heart-warming and delightful.
There is nothing quite like cute, funny and coordinated clothes to tie the family photos together. One of the best things about matching family outfits is the versatility. Whether it is to casual outings, family gatherings, holidays and celebrations, coordinating outfits enhances the joy in every occasion.  Beepumpkin has a range of high quality, soft and durable matching outfits for all the members of a family.
Dressing up in matching T-shirts or pajamas represent something special together and Beepumpkin's collection caters to fathers, mothers, sons and daughters to signify the brand's dedication to capturing the essence of family unity.  At Beepumpkin, you can expect elegant and trendy styles with catchy phrases. They also have wide range of T-shirts, childrens' clothing, personalized newborn outfit, maternity wear, accessories and more.
This heart-warming trend of wearing matching family outfit is very popular as families continue to seek ways to express their togetherness with fashion that has become a cherished memory. Let check out what Beepumpkin has to offer.
Skeleton Puns Funny Family Matching Halloween Party Tees
Let your Halloween be made more adorable with this matching family halloween shirts. this for fun parties and trick or treating!  This matching set is the perfect costume for every family member. Made with super soft cotton, they are high quality, comfortable, relaxed fit and not boxy at all.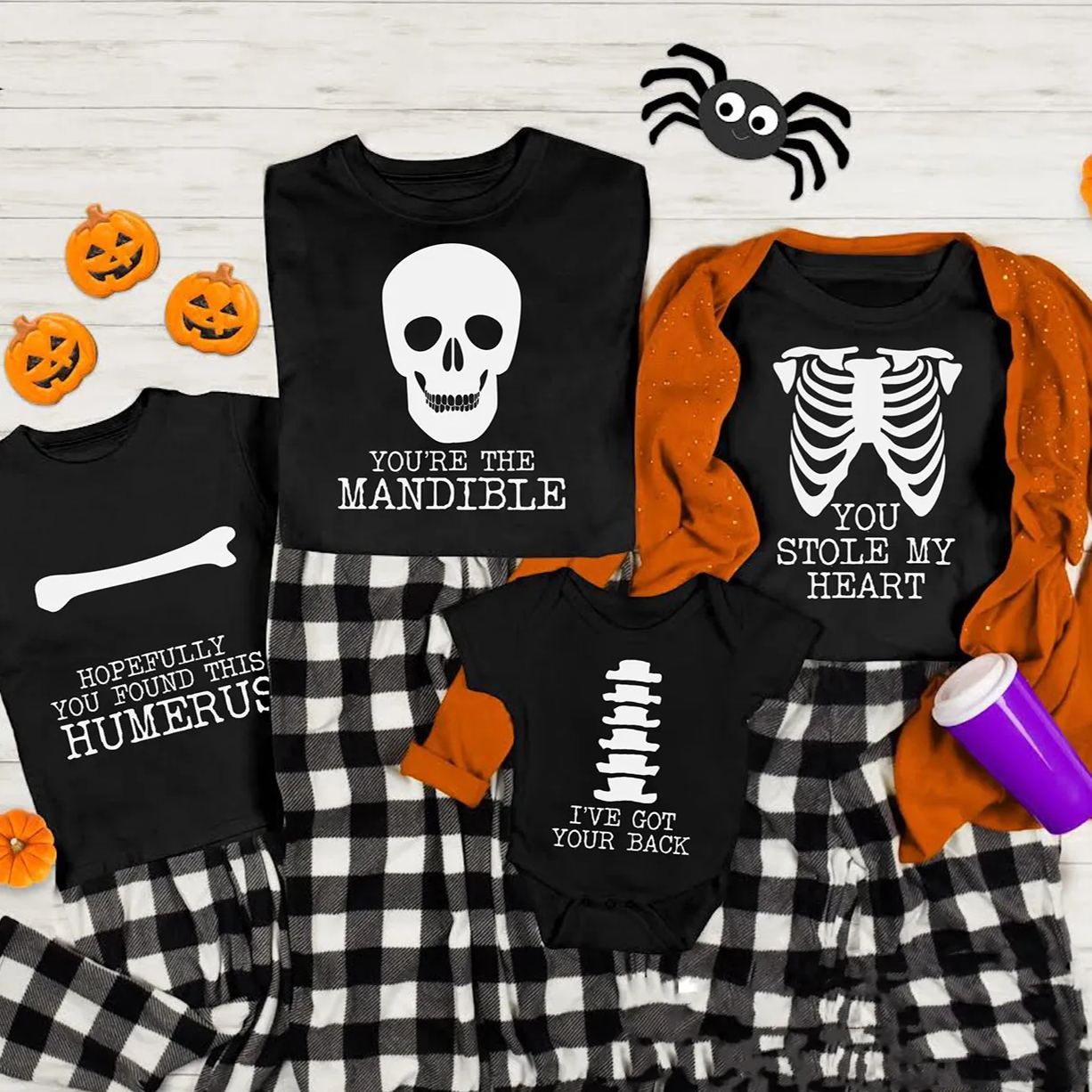 Sign Language Halloween Matching Shirts
Here is another set of matching family shirt that is perfect for Halloween celebration. It features a t-shirt for dad, mom and baby with sign language. The shirts and bodysuits are super soft and of high quality.

Custom Christmas Lights Shirt With Name
Whether you plan to take holiday card photos or cozying up at home, cute family Christmas outfits are a fun way to celebrate the occasion. These custom Christmas light shirts are available in adult sizes and kid sizes. These family Christmas shirts are made from soft cotton and are just the perfect set for celebrating Christmas with the whole family.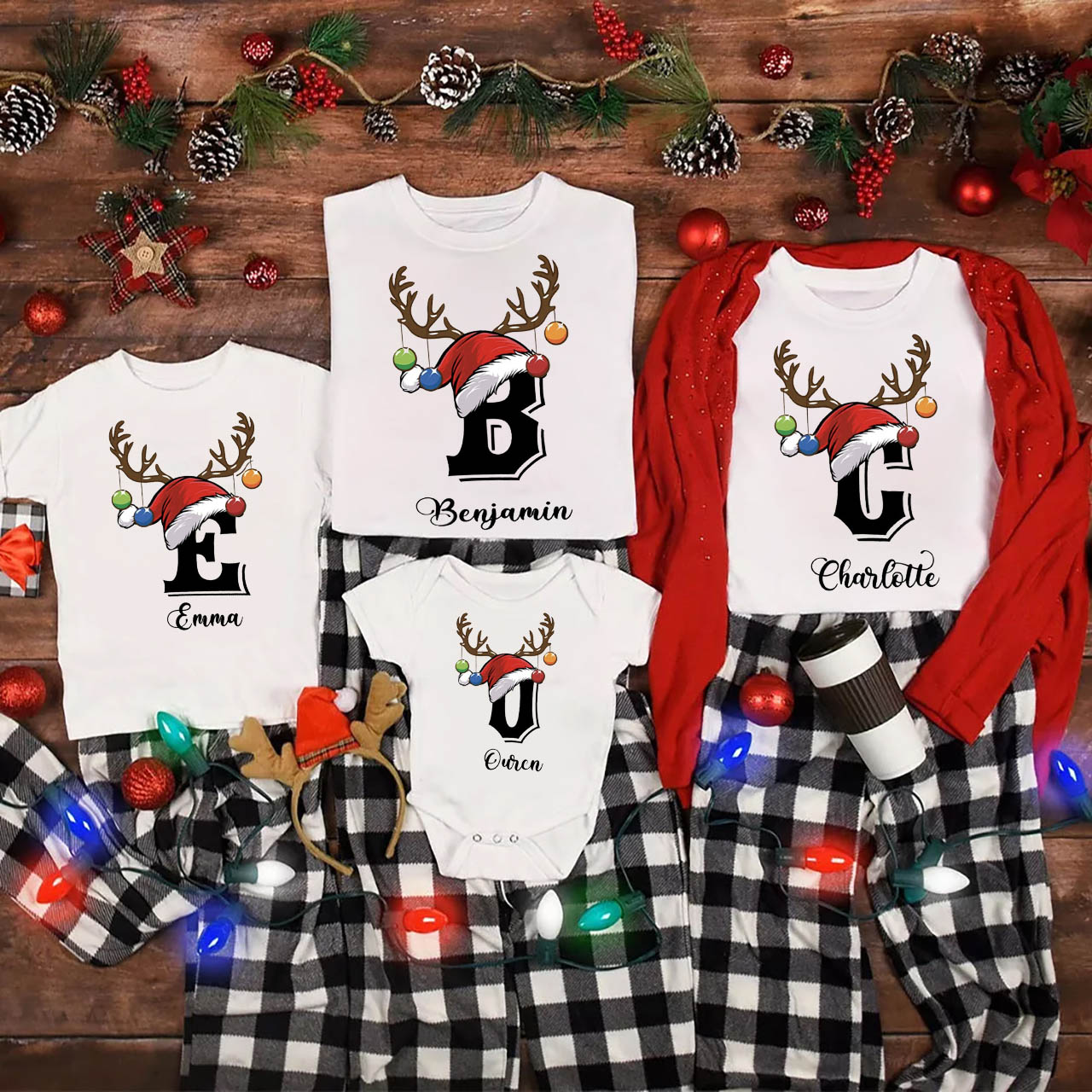 Merry Merry Merry Christmas Family Matching Pajamas
Fun pajamas like these Merry Merry Merry Christmas Family set can make family movie nights a lot cozier. Made from cotton and spandex, this bright and merry pjs feature festive prints and patterns. Seeing your entire crew in matching family Christmas pajamas is truly special and it is a great way to bond and create memories during the holidays. The best family Christmas pajamas are super soft, high quality, fit correctly and represent your squad's unique style this holiday season.  You can also amp up the look with personalized hats or custom kids hats.