Jewelry plays an important role in women's lives.  People commonly wear jewelry to display status and to enhance appearance. In actual fact, wearing jewelry is one of the simplest and best ways to change your appearance. If you are finding it rather difficult to achieve your desired looks, then try wearing a jewelry. This will enable you to feel good about yourself and your looks. Jewelry can change your life!
Boost self-esteem
Having a good self-esteem is crucial to leading a happy life. When you are confident in yourself, your self-esteem will be high.  Jewelry can help level up your appearance and as well as giving your confidence a boost.
Express uniqueness
Jewelry has a way to help you express yourself a lot better. With jewelry, you can show off your own style and attitude. Everyone is unique in their own ways! Do not be afraid to embrace your own individuality.  Wear those earrings or necklaces, and express your uniqueness will be as easy as a piece of cake.
Are you ready for a brand-new set of jewelry trends to work into your wardrobe? The Spring/Summer 20 shows have come and gone.  There are many new jewelry pieces that were styled on the runways.  From the new take on hoop earrings to the metal ones, and the statement necklace trend are some of the biggest spring/summer jewelry trends.
One of the best places to shop for high quality jewelry is at TradeGets.com, a leading online wholesale fashion jewelry from China.  They have the largest and best range of fashion jewelry which include wholesale rings, earrings, bracelets, necklaces, fashion and costume jewelry as well as wholesale silver jewelry.  Do scroll down below to see what are the trendy pieces you can find at this online retail store.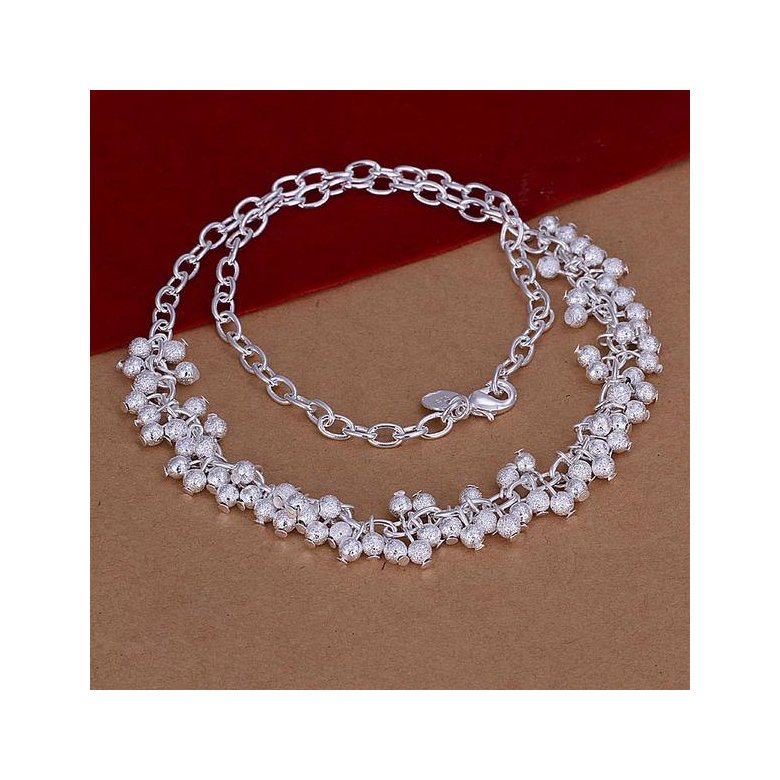 This Romantic Silver Ball Necklace is edgy and cool.  From New York to London and Milan, designers collections were rife with seriously sparkly earrings and necklaces.  This proves that razzle-dazzle jewelry are in for Spring/Summer all the way to Fall/Winter 2020. From cascading-gem-and-pearl creations to woven rhinestone chokers, the bolder the bauble, the better whether you are pairing it with casual attire and evening wear alike.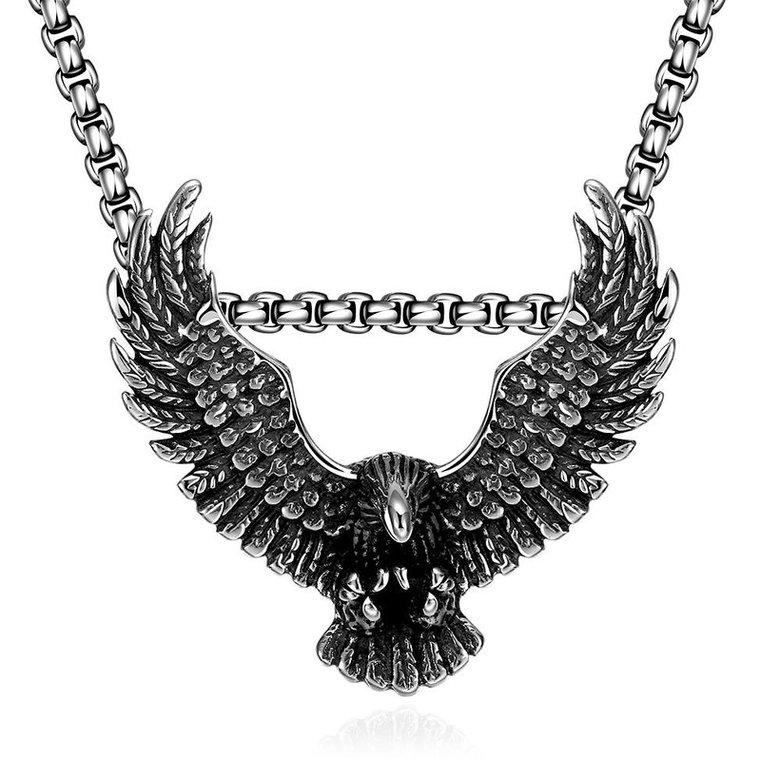 Animal motif jewelry such as this Vintage 316L Stainless Steel Animal Necklace look whimsical and edgy.  During the Balmain and Dior fashion show, animal charms were hanging off the necklaces.  The fall 2020 runways have Carolina Herrera with bird earrings and Erdem with its silver earrings featuring flamingos.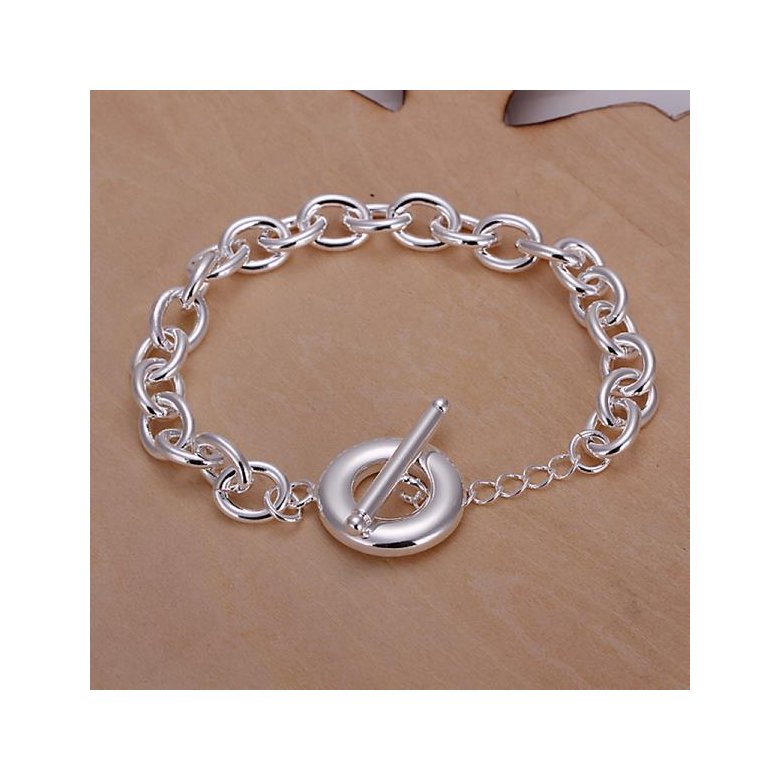 If you are not too keen on looping a giant chain around your neck, then this lightweight silver plated bracelet is your intro into the chunky chain trend.
Pearl lovers will be glad that pearls are here to stay for another season.  Whether you decide to go with faux or real pearl pieces, they all add a touch of femininity and timelessness to your outfits just like this Classic Platinum Water Drop Pearl earrings.
Give your dainty hoop earrings a break and invest in a large pair for 2020. The oversize style was spotted on the spring 2020 runways from designers like Carolina Herrera.  These hoops are all about standing out, not blending in.
Diamonds are a girl's best friend but designers have proved that natural, accessible materials like beads, stones, rope, and simple metals are just as gorgeous. Check out this silver geometric charm leather bracelet.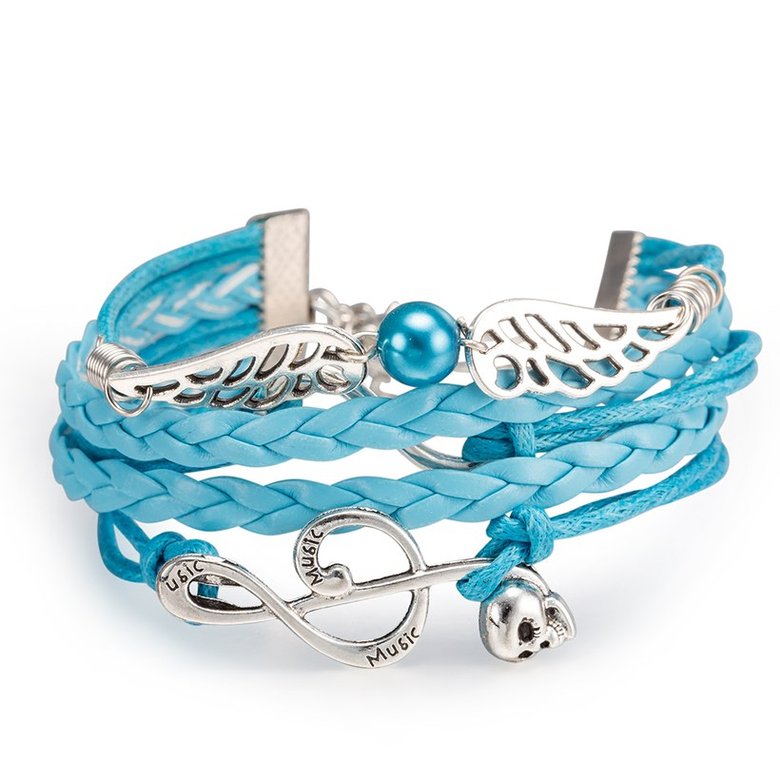 Why Buy From TradeGets?
All their jewelry are delicately crafted to perfection and designed by their professional team to follow the latest trend.  They are made with well-equipped testing equipment and are nickel and lead free.  Their fashion jewelry are shipped directly from their factory in China and are reasonably priced.   They also offer a 30 day money back guarantee if you are not satisfied with their product.
Many women commonly have an attribute to express themselves. What a better way to express yourself than to change your whole look with some jewelry?  Whether you are looking to buy some jewelry for yourself or as gift for your loved ones,
TradeGets.com
is the place to go.  This wholesale fashion jewelry from China is also the best place to shop for those who are interested in setting up their own fashion jewelry business.