A prom dress is something a girl would likely remember for the rest of her life. If you are looking for the perfect prom dress, you may want to check out the dress options online. Prom retail stores online often have hundreds of different styles and a wider range of sizes than you would find in brick-and-mortar stores.
If you are looking for the latest collection of cheap prom dresses online, then you must check out Okdais.com, a leading online retailer that has an amazing range of beautiful prom dresses that fit every girl's personal style. All their dresses are well-designed and made from high-quality fabric.
Keeping the essence of this special day in mind, Okdais offers elegant, on-trend and sexy prom dresses that can be easily bought at pocket-friendly prices. If you are looking to make a statement on this important night, you may want to check out some sequin prom dresses. Sparkle is a huge trend for prom dresses and special occasion dresses. Even if your everyday style is more casual or classic, make prom your night to shine in a sequin dress.  The perfect prom dress is not complete without a little extra *sparkle*.
Off The Shoulder Sequin Prom Dress With Feathers
Look like an embodiment of fashion perfection in this alluring prom dress. Adorned with shimmering sequins accenting its fitted silhouette, this shimmering piece crafts an off the shoulder neckline with feathered draped sleeves. The skirt features a mermaid form with a sexy thigh high slit.  Show up at your prom with a flair of a style star in this impeccable dress.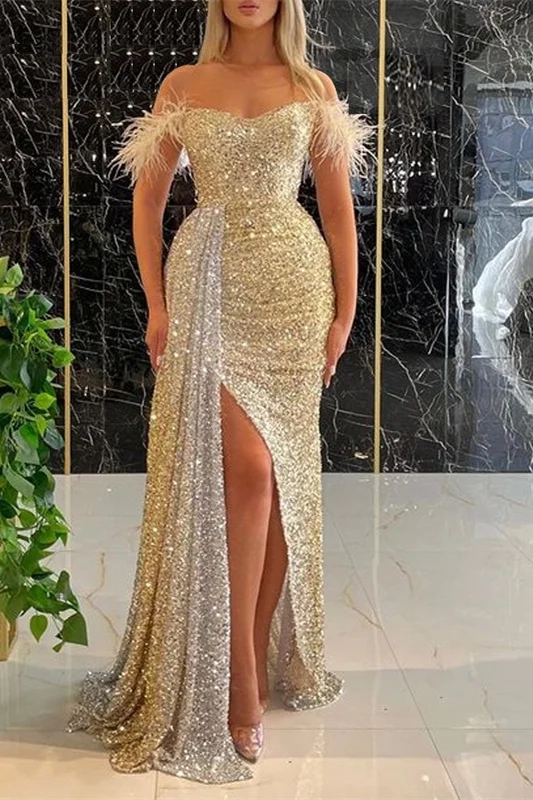 Long Sleeve Sequin Prom Dress
Show off your style in this attention-grabbing green sequin prom dress. This full-length dress features a plunging V-neckline and long bishop sleeves. It has a fitted bodice that is adorned with glittering sequins. The mermaid skirt flows alluringly into a floor-length with a subtle train.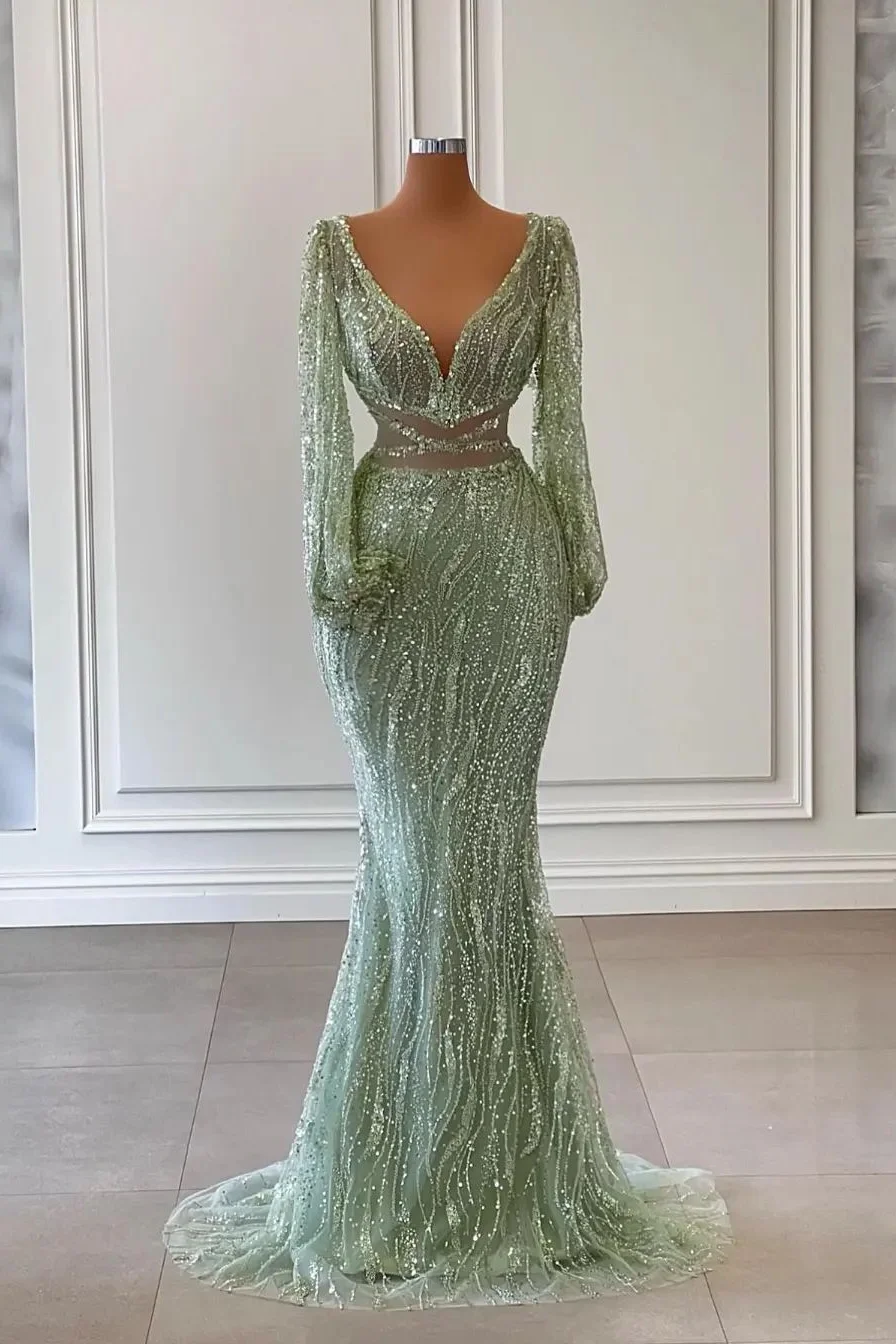 Short Sequin Prom Dress
Showcase your cutting-edge sense of style when you wear this glamourous short sequin prom dress. This outfit captures attention with strapless style and fitted bodice. The dazzling all over sequin on the skirt adds just the right amount of sparkle.  This prom dress is the perfect match for the girl who wants to look both sexy and fashionable.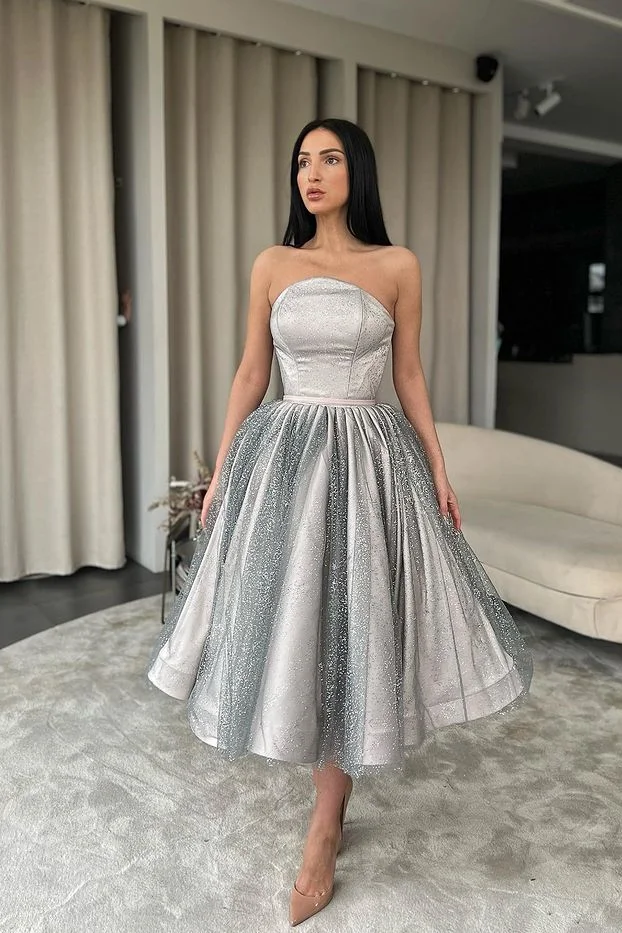 Spaghetti Strap Sequin Prom Dress
A vibrant red hue will set the dance floor on fire at your prom. Besides being a versatile option to flaunt femininity gorgeously, red can also exude an effortless yet exquisite statement. This simple red sequin prom dress features spaghetti straps and a body-hugging mermaid silhouette.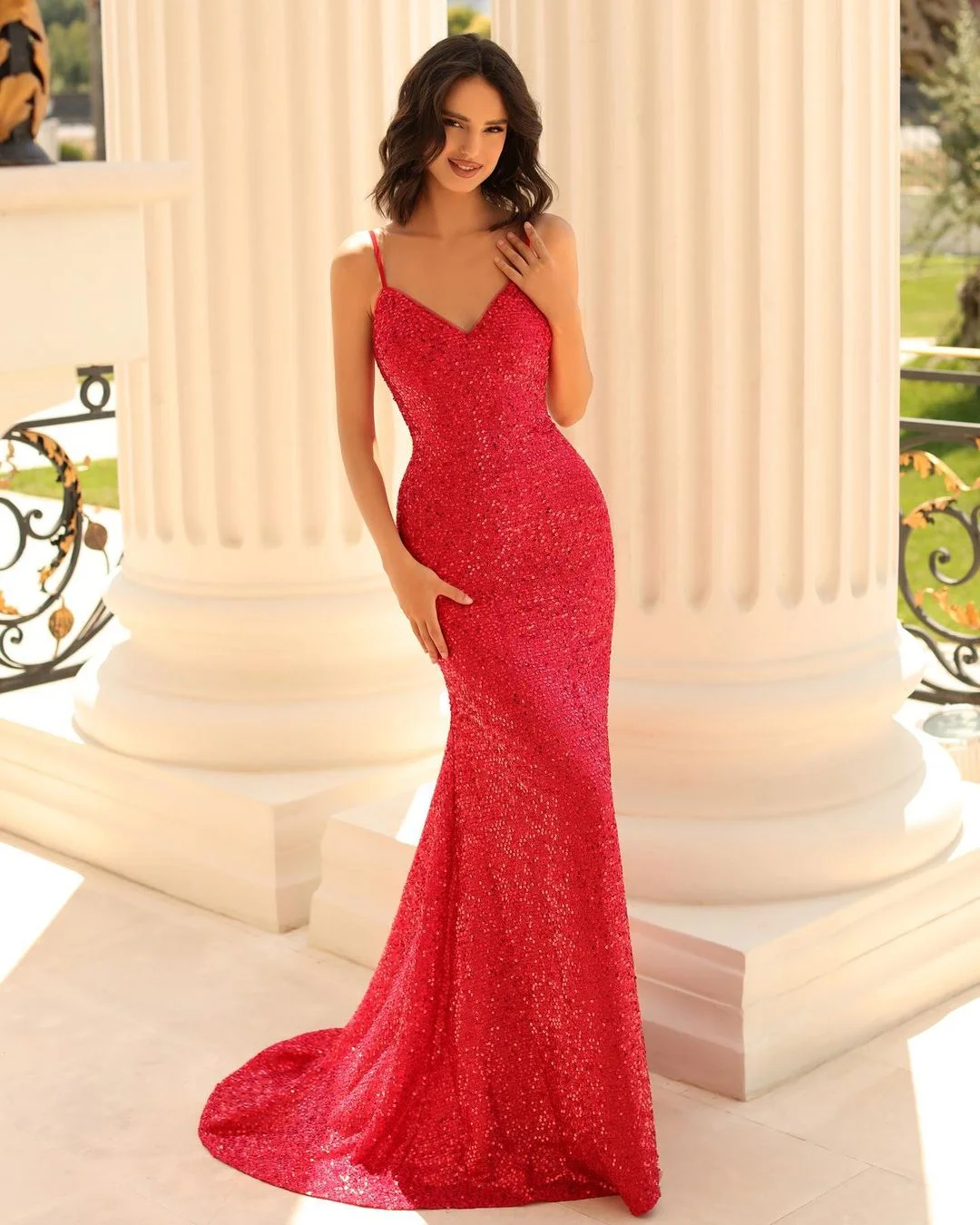 So if you are looking for cheap prom dresses online, just head over to Okdais.com.   Their dresses are pretty much guaranteed to make you feel like a princess.